These are the resources I use for building my online business. They cover everything from blog creation and research to must-have writing help. I'll be adding to this page as I find valuable products or services so you may wish to bookmark it. You should also understand that some links are free links and others are affiliate links, after all I'm in business and that's how I pay the bills.
Huge Time Saver
I must start with the Dragon Naturally Speaking Software because it has become such a huge time saver for me. I wish I hadn't waited so long to purchase. There is a Home and a Professional version – I went with the Home version. Set up is fairly easy but it does take a bit of time for the software to work well with your method of speaking but it is time well spent.

Hosting Companies / Domain Names
I've been with iPage for roughly two years now and have experienced very few problems, when I did, the main issue was my inexperience. They are slightly more expensive than some, but I feel it's worth it.

I reluctantly signed with HostGator when I decided to clone my site with WP Twin because I had heard of all the service problems and interruptions. Knock on wood, my site has been problem free. 
Go Daddy is very easy to use and discount codes are frequently available. I didn't start out using them but now that I know how to redirect the name servers I certainly do. 
WordPress Themes
The theme I use on this site is a child theme built off the Genesis framework (which Mashable calls the best of the best). It's made by Studio Press which is owned by CopyBlogger.  They have a superb selection and are rated as one of the top Premier WordPress theme providers. 
One of the most popular WordPress themes around is the Thesis theme which is provided by DIY Themes. Their themes allow for a tremendous amount of customization without needing to mess with coding, which I certainly don't like to do. 
The Acme 2.0 Theme is a Simple, Clean, Responsive, and Versatile Theme for Marketers and Bloggers that is perfect for landing pages, download areas, member areas and of course, blogging. Plus it is extremely affordable! Click Here!
WordPress Training
WordPress Crash Course is the course I purchased when I was a WordPress and Internet Marketer newbie. It's packed with over 40 step-by-step tutorials to help you master WordPress in a jiffy. Plus you can refer back to any training module whenever you need a refresher. 
Blog Helpers
We can all use a bit of help when building our blogs, whether we're just starting out or we've been working at it for some time. This is a handy, very inexpensive tool to help you know if your blog is on target for growth, subscribers, and making you money. If not, it helps you turn it around. Blog Success Forecaster 
Keyword / Niche Research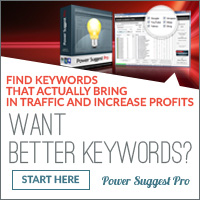 I truly believe Power Suggest Pro is the best keyword/niche research tool on the planet. It is a huge time saver and helps you come up with content ideas, buyer keywords, hot low competition niche ideas, and help for finding those visitors ready to buy
We've all heard of the Google Keyword Planner and I'd venture to say that we all use it. If you currently are not, you really should, after all Google is the #1 search engine.
Ubersuggest is a tool I use to find add-on words that people use in their Google searches. It's a terrific tool that lists your keyword with an alphabetical listing of extended long tail keywords.
Often when I'm planning a new niche site or looking at topic content for my blogs I add Market Samurai to my keyword arsenal.There is both a paid and a free version; I opted for the paid version.

Niche Eureka is a new product that shows promise. It comes with an over-the-shoulder training program, their own keyword niche generation tool, and if you want they will even supply a ready-made website.
Graphics/ Image Resources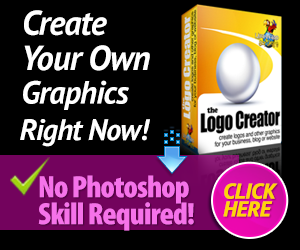 Logo Creator is a super fun program produced by Laughing Bird Software (I like that name too) that can be purchased alone or bundled with Character Creator or Cartoon Logo Design . Create Headers, logos, images, and fun characters for your blog, website, e-book covers, business cards, and more -whatever you need easily 
Email Subscriptions / List Building
I use Aweber to email my list and send out updates. I wager that it is the most popular auto-responder on the market. Try AWeber's Email Marketing Tool Risk-Free
  Want to get more subscribers to your list? Of course you do and one of the best ways to do that is to get your opt-in box noticed. That's what OptinBar is all about. Choose from 11 layouts, multiple color configurations, and more to get reader attention. 
Site Protection / Back Up
As you may have read here, I used WP Twin to clone this blog and I love it. I highly recommend that you use it to clone and back up your site today. You can read my review here. 
Limit Login is a FREE must-have plugin for your WordPress site. With Limit Login installed you set the number of log in attempts allowed in order to keep brute force password attacks away. You can read my review here.
Writer Outsourcing
I have worked on oDesk writing teams and found them to be quite friendly and supportive. It is a site where you can earn money as a writer or purchase the services of others.
I have worked for Hire Writers as a writer but they also provide great articles to use as posts on your blog or e-book content. You can read my review here. 
Video Creation
I use Screencast-o-matic for all my YouTube videos and tutorials on this site. It has both free and for purchase programs. At this time, I simply use the free version.

The best and possibly the most popular video making tool. VideoMakerFX must be in your tool chest.